Outside of its main brand, Progressive has smaller campaigns that they run related to the business.
My role as as digital designer for these campaigns was to work within the established campaign brand
and create social content to promote the events.
Keys to Progress is an event Progressive has every November in celebration of Veterans Day.
Across the country, veterans are gifted cars along with gift cards, insurance, and a day of celebration.
Photography by Joey Kirkpatrick.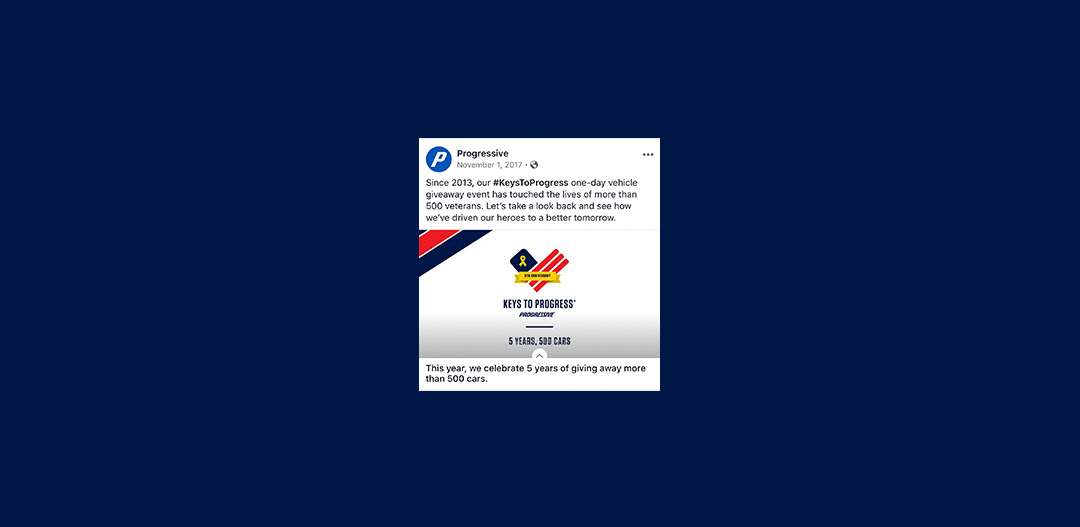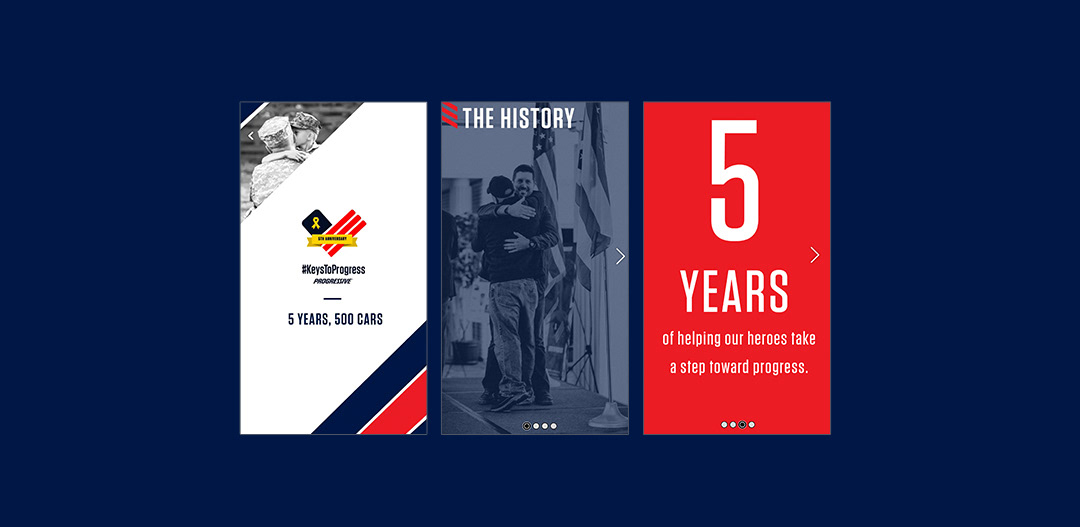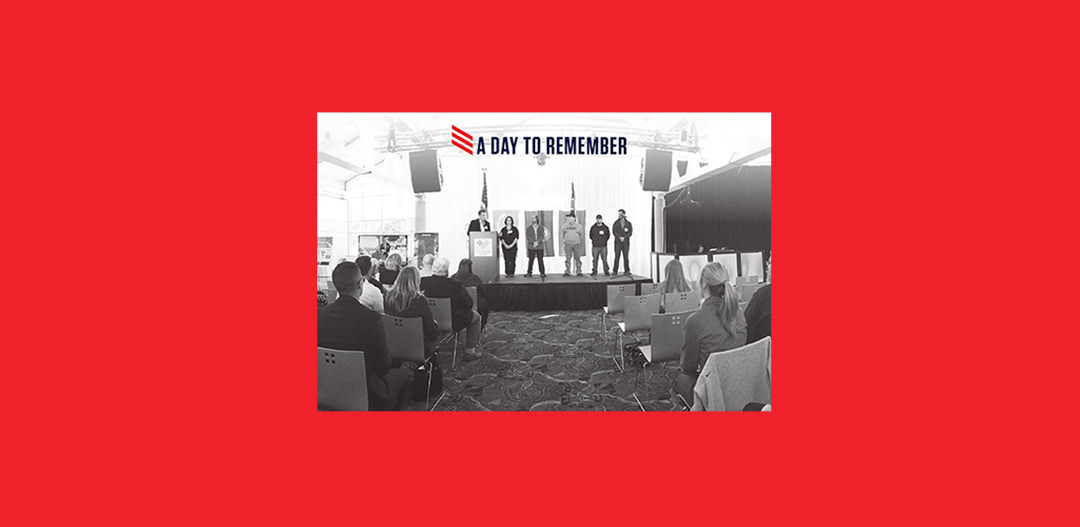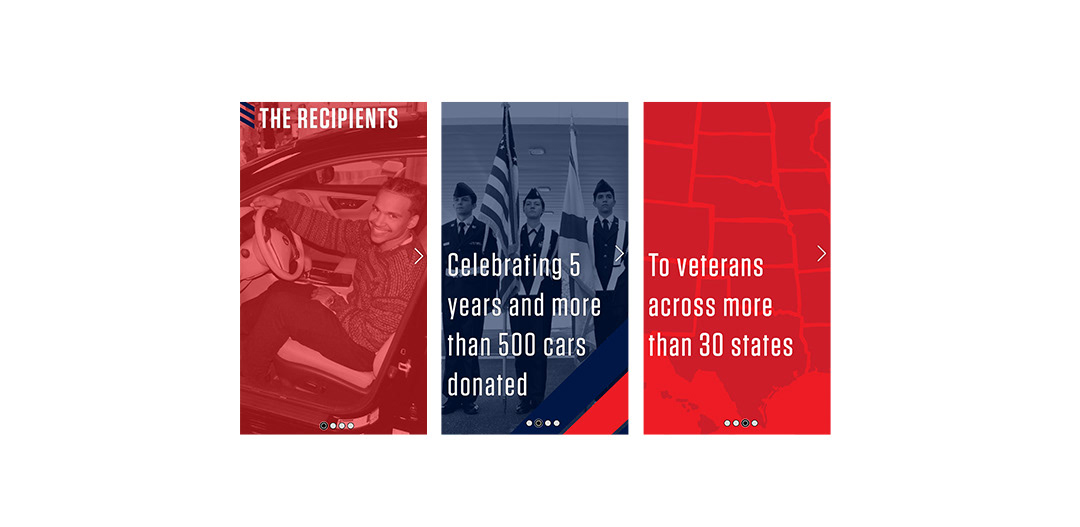 Ride Together was a social campaign in collaboration with the event Babes Ride Out. Babes Ride Out is a women
only event to celebrate women motorcycle riders and to raise awareness around the community of
women riders. 
Photos by Jenny Linquist. Logo by Kate Hardy.